Siempre Pa'lante Tee (Limited Edition)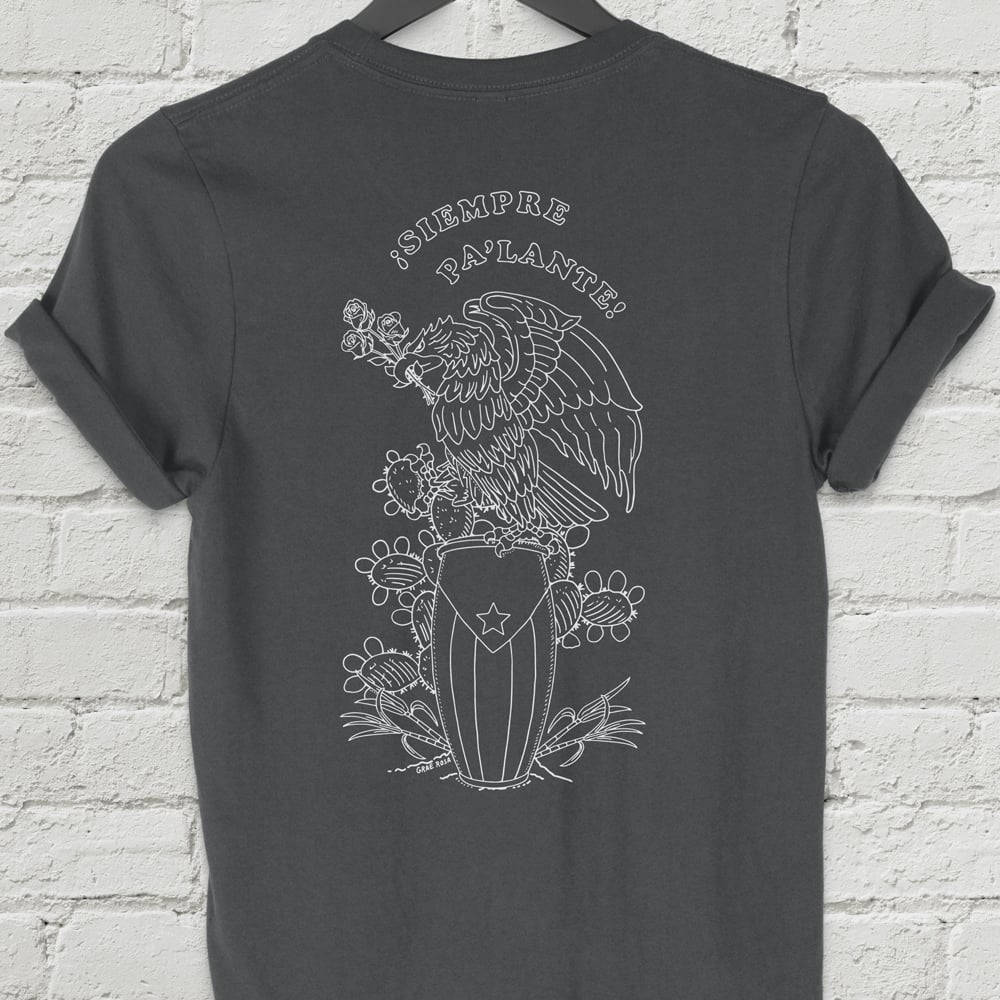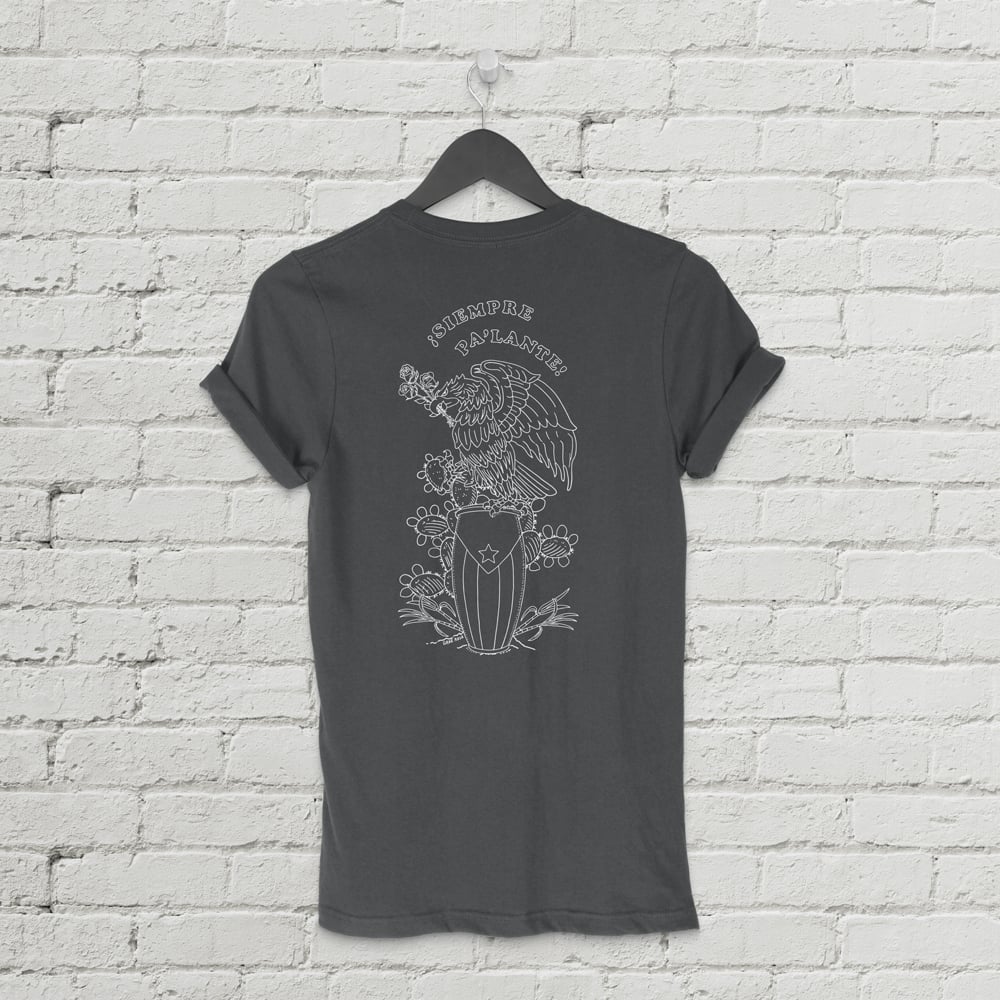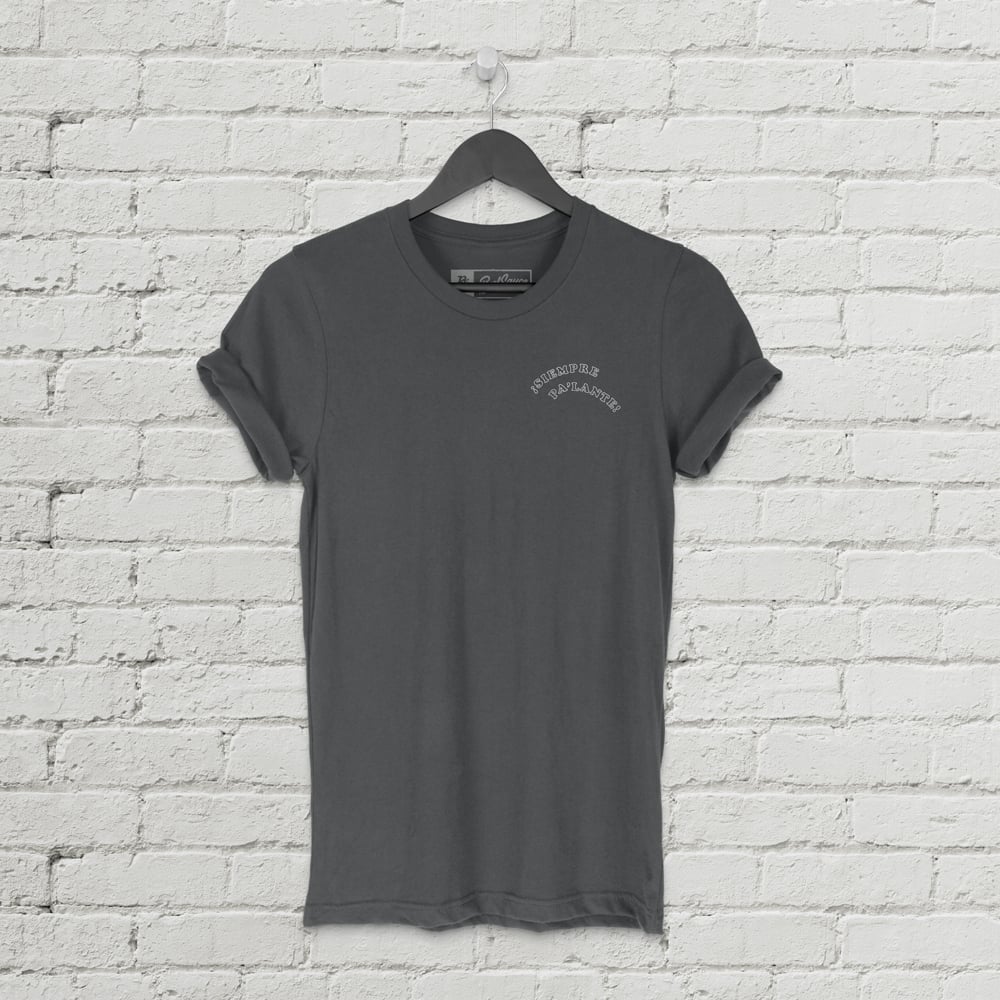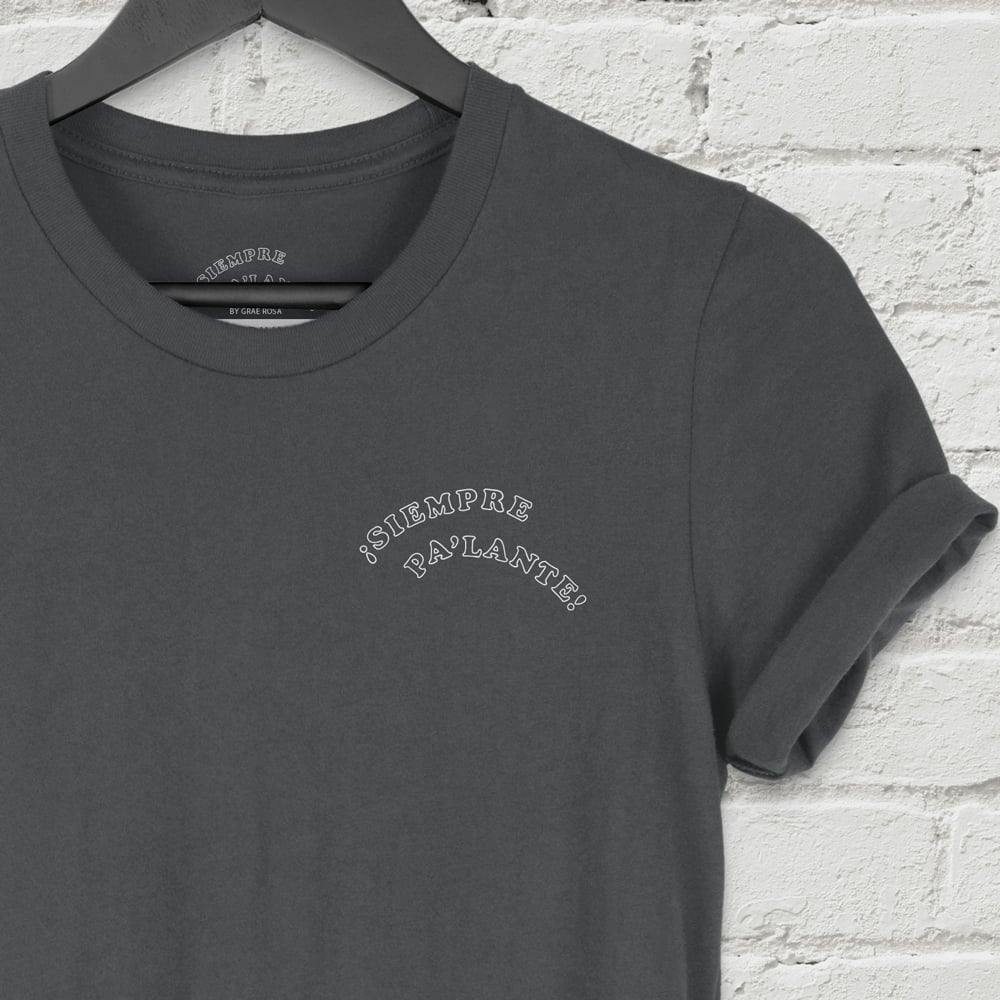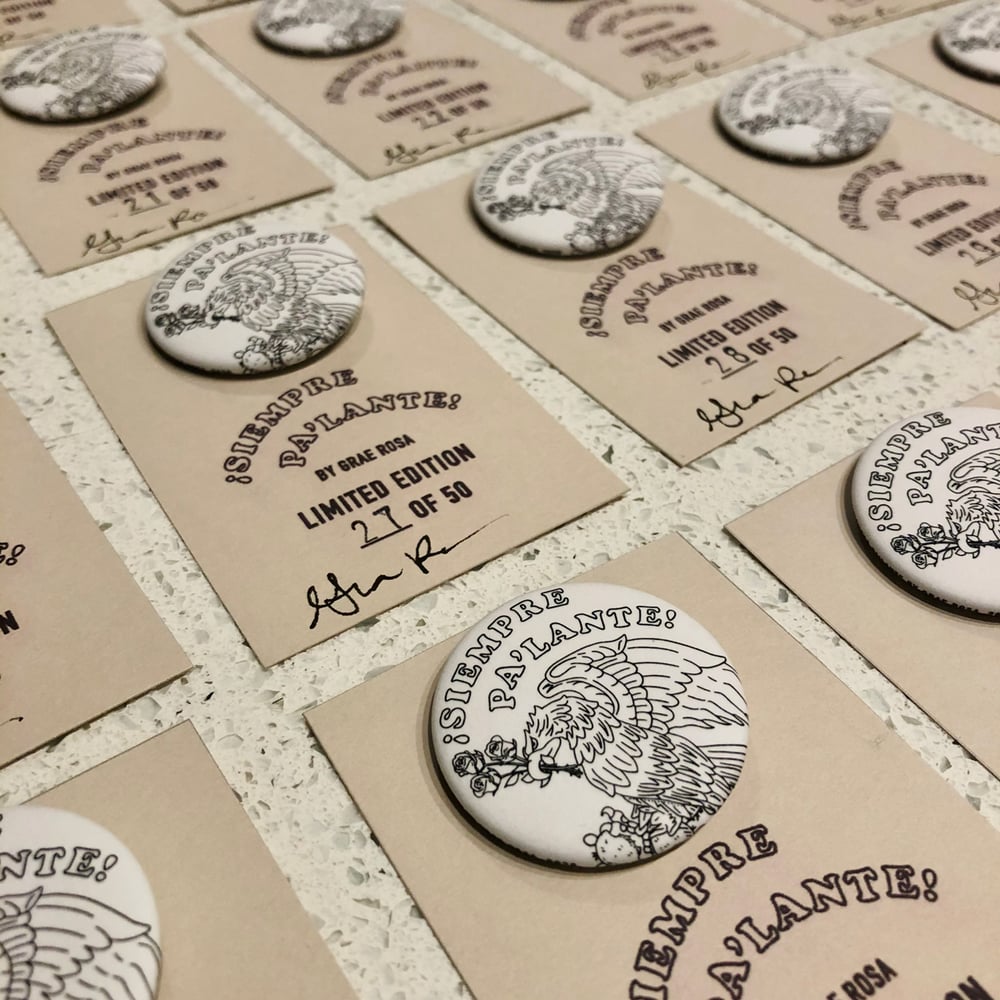 From a mural on the streets of Paseo Boricua to the t-shirt on your back, this limited edition tee by Grae Rosa celebrates the unity of Mexican and Puerto Rican people, and how to always move forward, never back.
Limited Edition of 50
Soft 100% Ring-spun cotton
Screenprinted with water-based ink
Custom screenprinted tag
Hand-numbered hang tag
Unisex, regular fit sizing (XS–2XL)
Includes: Limited Edition Siempre Pa'lante button with hand-numbered and signed card.
This limited edition, soft 100% ring-spun cotton tee is printed on both sides using high-opacity water-based ink, which means it won't crack or fade over time. It has a custom screenprinted interior tag, so you won't get that itchy tag feeling, and includes a limited edition Siempre Pa'lante button with a hand-stamped numbered and signed card.
Remaining Tees: 0 of 50
XS: SOLD OUT
S: SOLD OUT
M: SOLD OUT
L: SOLD OUT
XL: SOLD OUT
XXL: SOLD OUT